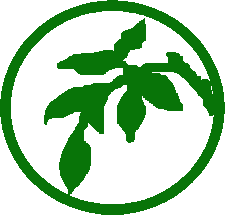 Specializing in Pruning
Freehold New Jersey
Serving Monmouth and Ocean County for over 30 years!
732-938-9220
Click above to write a review!
ABOUT PETE'S TREE SERVICE
Pete's Pruning is a family-owned-and-operated pruning and tree removal company in Freehold, New Jersey. Owner Pete is on every job site, making sure the job is done right. A variety of tree trimming, pruning, and removal services are offered all year round. Seasoned firewood is also available for purchase. Free local estimates are available so you know how much it will cost to keep your trees looking great.
Owner Pete is not just the owner but also the operator of this tree service company. Backed by more than 30 years of experience, he works hard to satisfy the needs of all his residential and commercial clients. His company is also fully insured for the safety of all clients and their property.
You can trust Pete's Pruning
Family owned & licensed & fully insured
​
MONMOUTH & OCEAN COUNTIES | 24-HOUR EMERGENCY SERVICE
Make Pete's Pruning your first choice for tree trimming, pruning, and removal services. Your trees deserve the best treatment possible and Pete makes sure they get it.
Pete provides exceptional tree trimming and pruning for all kinds of trees and shrubs. When necessary, he also provides full tree removal. Trimming and pruning services are offered for large trees, as well as small trees.
Complete trimming and removal services
Storm damage trimming
Stump & root grinding
Lot & brush clearing
FIREWOOD DELIVERY
Within 20 miles. Stacking or wheelbarrow charges apply – call for details.
Mixed seasoned hardwood --- $200 cord $120 ½ cord
YOUR TREES DESERVE THE BEST TREATMENT
POSSIBLE & PETE MAKES SURE THEY GET IT!
​
Looking for a free quote? Call today!
From our friends at Down To Earth Landscaping, INC.
Pete's Pruning – Tree Service has done work for both Down to Earth Landscaping and myself for the past 15years and more. I have referred him to my neighbors and friends too. Pete McLaughlin is extremely knowledgeable as an arborist. He knows what each species requires and how much pruning needs to be done so it will not cause any problems. He knows exactly what to look for in each type of tree and informs us and our clients regarding any disease, insects or other problem. I myself as a Horticulturalist rely on his expertise and knowledge and find it extremely helpful in making sure that my customers get the proper care. Pete always makes sure that he protects the property he is working, so not to cause any damage to the lawn and surrounding area. Pete has done so many projects with Down to Earth Landscaping, his work is always done on time, neat and in a professional manner.
I would recommend Pete McLaughlin – Pete's Pruning Tree Services as my first and only choice.
​
Sincerely,
Rusty Bell
BS of Horticulture
ICPI Certified
Secretary for State of New Jersey Native Plants Landscape Designer
Down to Earth Landscaping, Inc.
RBell@Downtoearthlandscaping.com
​
Serving All of New Jersey at 1-800-280-1837 705 WRIGHT-DEBOW ROAD * JACKSON, NJ 08527 Phone 732-833-7702 * Fax 732-833-7709 Visit us at downtoearthlandscaping.com